Support Wexler
August 13, 2008


Print
Support Congressman Robert Wexler
Opponent of truth promised to spend a million dollars to defeat Congressman Wexler, one of the few strong and honest voices we have against the neocon madness. Even republicans have started now to understand that neocons do not represent their conservative republican party and are responsible for ruining our country and republic.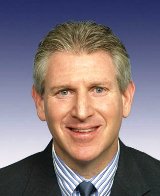 From: Congressman Robert Wexler
Subject: I Need Your Help
I need your help:
My strong and vocal stands in favor of impeaching President Bush and Vice President Cheney have made me a target. I am now under siege by the right wing, who are working hard to defeat me and silence the causes that we believe in.
In the eyes of the right wing, I am seen, along with Rep. Kucinich, as one of the symbols of the impeachment fight. They believe that if they defeat me – they defeat our cause.
For the last week, I've been relentlessly targeted by ultra-conservative radio and television hosts, as well as my local media. It has taken a toll. Now more than ever, I need your support to help me stay in Congress to represent your voice in Washington.
Please click here to donate to my re-election campaign
I am pleased to report that just this week we have made real progress in our fight for accountability for this rogue Administration. Just yesterday a federal court ruled against President Bush's bogus executive privilege claims and ordered Harriet Miers and Josh Bolten to testify. In addition, this week the Judiciary Committee voted to hold Karl Rove in contempt for his refusal to testify.
I will make you this promise: No matter who criticizes me, I will continue to aggressively push for genuine accountability for this White House – including inherent contempt for Karl Rove, Josh Bolten, Harriet Miers and all of the renegade Bush officials if they do not immediately cooperate.
With your contribution today (click here) you can ensure that I will return to Congress and never back down from the causes in which we believe
I have been one of the few lonely voices in Congress to demand accountability and now I am paying a price. The truth is I would rather lose my election than back down. But we will win if we stand together, and your contribution today will send a strong message to the right wing that our movement will not be intimidated.
Click here to donate and help me send a message to the right wing
It's no coincidence that these attacks are increasing as I continue my outspoken stances, and Election Day approaches.
Right now, I am facing my most difficult re-election ever. While I rely on people like you to support my campaign – both of my wealthy opponents are spending their own personal money to fund their campaigns. One opponent has promised to spend a million dollars to defeat me. Another opponent has ridiculed my stance on impeachment and called for me to be impeached and removed from office.
I need your help: please click here to donate today
From the beginning of my work on impeachment, I have been dipping into my re-election fund to help pay the significant costs of what has been a national campaign to promote impeachment. Some of you have previously donated to help keep this outreach alive, and for that, I'm thankful. I will continue to promote this cause using my campaign resources.
Now, the right wing is fueling the campaigns against me: Newspapers are reporting that my Republican opponent is seeing a major spike in contributions. We must match his supporters dollar for dollar.
If you're in a position to contribute, please help us win this race (click here to donate).
If not, but you know someone who might want to, please spread the word by forwarding this email and posting it on blogs.
Every two years, Americans get to decide who represents them. Whether I'm your representative or not, I hope you know I will continue to fight to protect our Constitution.
Regardless of whether you can support me financially at this time or not, please know that I have been inspired by your hard work, words of encouragement, and unflagging commitment for our shared causes.
Your friend,
Congressman Robert Wexler
DONATE
P.S. If you prefer to donate via mail, please send a check to:
Wexler For Congress Campaign
2500 North Military Trail
Suite 251
Boca Raton, FL 33431
P.P.S.: If you spend a minute watching this short video on the outspoken stands I have taken, you will see why the right wing wants to defeat me.

Comments