A Compilation of World Reactions to Obama Win
November 6, 2008


Print
---
A COMPILATION OF WORLD REACTIONS TO OBAMA WIN
Obama won it the old-fashioned way: he earned it – Peggy Noonan
President Obama will be inheriting from Bush the inbox from hell
Damn, I love Americans. Just when you've written them off as hopeless, as a nation in decline, they turn around and do something extraordinary, which tells you why the United States of America is still the greatest nation on earth. But too, what is happening in America and Kenya holds lessons for politicians everywhere, and South Africa would do well to take heed. – A journalist from South Africa writes
Obama's Inner Circle Shares Inside Story
When I voted for Barack Obama, I voted for America – Frederick L. Shelton
Watch an extensive compilation of VIDEOS on Obama's win
Virtual World celebrates Obama's win
Brown and Cameron in Obama clash
From Canada.com: Obama is one extraordinary individual in which the world has invested enormous hope."
Tears of joy as history is made
From UK: Obama gave just the right speech
Iraqis are divided on election results
From Russia with love rockets and best wishes for Obama

"It would be easier to work with people with a modern outlook, rather than those whose eyes are turned back to the past," Medvedev said in February. What Russians are thinking now??
Iranians hope Obama lives up to his name
Iran warns U.S. military after Obama win
Ahmadinejad offers congratulations to Obama
Georgians seemed to largely prefer the more bellicose Sen. McCain
Absentee voters in Israel backed McCain
Iraq VP is hoping that the promise of "change" will not be limited to U.S.
Iraq Cabinet Chief believes the U.S. policy will remain the same
Middle Eastern countries hail Obama amid mixed expectations of change
Lebanon and Syria hope for change under Obama
A Jewish salute to Obama for inspiring ethnic pride
Germany's got a crush on Obama
Reconciling the US with itself and the world should thus be the twin priorities for America's next president. If there is one candidate who can accomplish this, who can contribute, in a split second, to restoring America's international reputation, it is the Democratic candidate Barack Obama. – A writer from Lebanon
Syrians Celebrate Obama Election
Feelings after election day…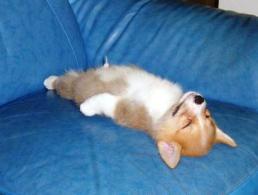 Celebrities, including an unexpected one, celebrate Obama's win
FROM CANADA.COM: World leaders celebrate
Gordon Brown joins world leaders in welcoming Obama
World hails Obama's 'brilliant' victory
How really the presidential candidates stand on important issues?

Comments