Circuit Systems & our Financial Crisis I
March 18, 2009


Print
On the Nature & Philosophy of Financial Instability and Application to the Current Financial Crisis Part I
By Julian Sanchez, PhD
Abstract:
Very large systems operating in their normal range exhibit quasi-linear relationships between input and output that can be used to predict output behavior. However, when the system becomes destabilized, the dynamics change so that the relationship between output and input is non-linear. Making matters worse is the fact that these non-linear relationships between output and input become a function of time. The time varying non-linear nature of the system implies that injections into the system cannot be predicted and can produce large perturbations resulting in unintended consequences which are even more difficult to control. These perturbations are even more troubling since the entire system becomes unstable and not well understood. Altering the system in an effort to fix the problem usually results in new perturbations of the system. The probability increases that these quasi-random perturbations will synchronize triggering a cataclysmic failure resulting in system collapse or that outside disturbances such as environmental disaster, weather related tragedies, war, etc. will cause a weakened system to fail. Therefore, when dealing with a very large out of control multi-dimensional system, the best approach is to preserve the entire system (irrespective of moral hazard). In this paper we will discuss a comprehensive solution to stabilizing and preserving the system along with the philosophies that motivate them.
Can circuit systems teach us how to solve our financial crisis?
Introduction:
The purpose of financial systems is such that a gain is produced for each dollar invested into a given instrument. This gain in nature is similar to gain produced by a circuit that amplifies. However, any circuit that produces gain suffers from instability. The solution to eliminate such instability is to couple the output to input with negative feedback. Without automated negative feedback, the circuit will require excessive manual controls and high quality low tolerance components which are expensive and require constant maintenance to implement the negative feedback. The constant maintenance and excessive manual controls cannot be maintained without human error entering the process and occasionally inducing the collapse of the design. Therefore to produce a more robust design able to operate under a variety of conditions while still maintaining the desired operating conditions with lower quality components, control systems and circuit designers use negative feedback loops to create self correcting circuits able to produce the desired result under a variety of conditions. In this paper we review the overall philosophy of stability in financial systems. This paper provides an overview into guidelines and principles for a comprehensive solution to the current financial crisis. We will discuss the impact of shorting stock, morale hazard and other financial topics that can result in instability of the financial system. Our purpose is to provide a philosophical view with guiding principles for the current financial crisis.

Comments
Read Chapter 1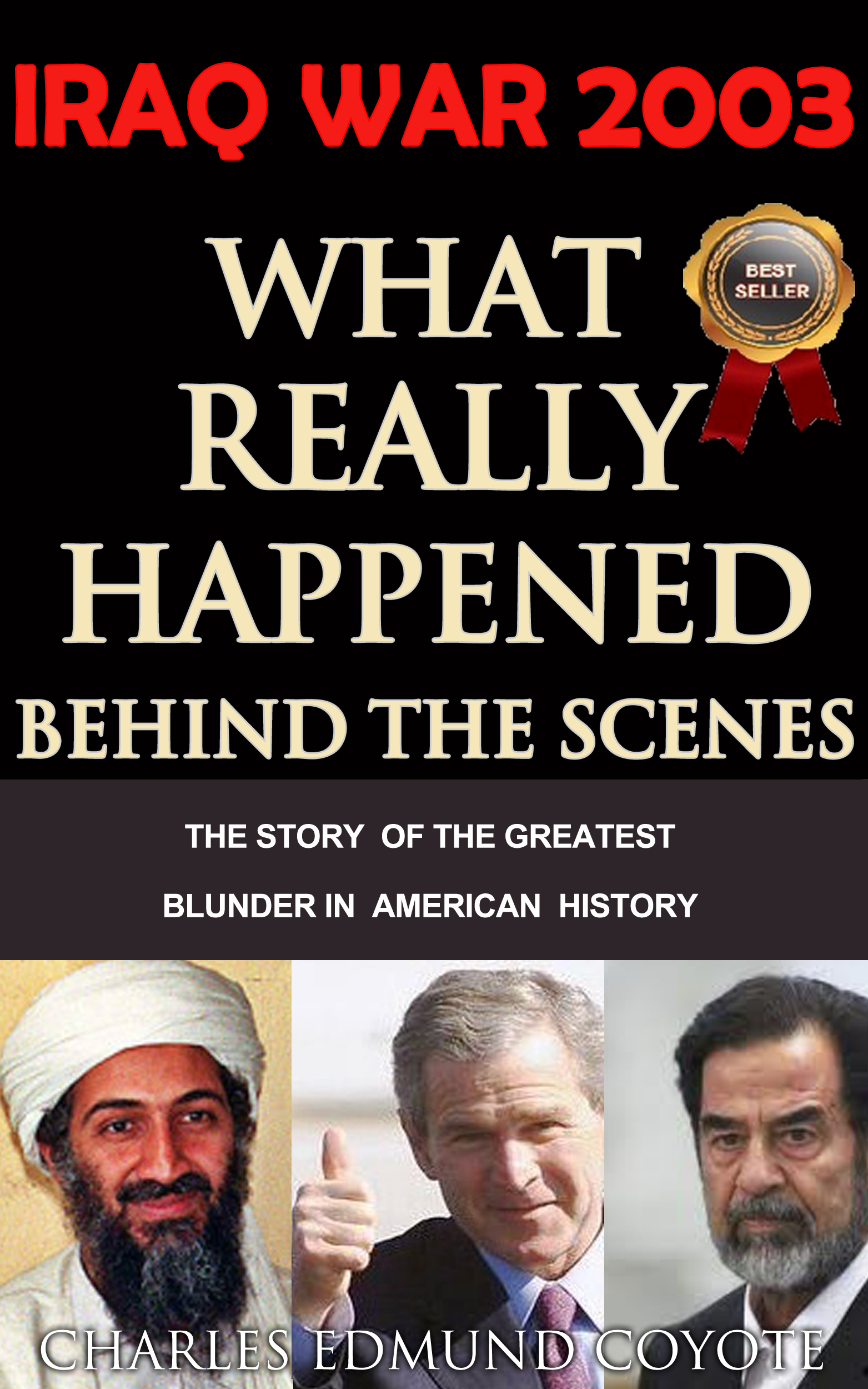 Limited Discount Edition
***BUY IT NOW***


(323 Pages and more than 600 References)

Featured
Imagine there's no Heaven
It's easy if you try
No hell below us
Above us only sky
Imagine all the people
Living for today…
Ahah, aahh
Imagine there's no countries
It isn't hard to do
Nothing to kill or die for
And no religion too
Imagine all the people
Living life in peace…
Yoohoo, oohh
You may say I'm a dreamer
But I'm not the only one
I hope someday you'll join us
And the world will be as one!
Imagine no possessions
I wonder if you can
No need for greed or hunger
A brotherhood of men
Imagine all the people
Sharing all the world..
Yoohoo, oohh
You may say I'm a dreamer
But I'm not the only one
I hope someday you'll join us
And the world will live as one!!

2
"Imagine all the people sharing all the world, you may say I'm a dreamer, but im not the only one, I hope someday you'll join us, and the world will live as one"

4
"Observe good faith and justice towards all nations. Cultivate peace and harmony with all"
~ George Washington

7
Obama Warns of Prospect for Trillion-Dollar Deficits "for Years to Come"
Slowing tax revenues and a historic bailout of the U.S. financial system will send the budget deficit soaring toward $1 trillion this year, President-elect Barack Obama said on 01-06-09, and the red ink stands to get substantially deeper if Obama wins approval of a massive economic stimulus plan.
Even if the package of spending and tax cuts helps restore the nation's immediate economic health, Obama said, the government is likely to be left with "trillion-dollar deficits for years to come" unless policymakers "make a change in the way that Washington does business."
"We're going to have to stop talking about budget reform. We're going to have to totally embrace it. It's an absolute necessity," the president-elect told reporters a day before the Congressional Budget Office is set to release its outlook for the coming year.
When President Bill Clinton left office in January of 2001 the federal budget was balanced. Now, after eight years of George W. Bush and the Republicans, we are faced with a failed economy and years of trillion dollar deficits. Now the National debt is $10.7 trillion (updated January 7, 2009)
REED MORE:
China Losing Taste for Debt From the U.S.
We Arrived at this Point Due to an Era of Profound Irresponsibility

8
Time Magazine has named U.S. President-elect Barack Obama as the 2008 "Person of the Year." Micahael Elliot, editor of Time International, discusses the magazine's decision. Time said Obama earned its award "for having the confidence to sketch an ambitious future in a gloomy hour." He showed "the competence that makes Americans hopeful he might pull it off."

The magazine named four runners-up: Treasury Secretary Henry Paulson; French and current European Union President Nicholas Sarkozy; former Republican vice-presidential candidate and Alaska Gov. Sarah Palin; and Zhang Yimou, who organized the opening ceremonies of the Olympic Games in Beijing.
Last year's winner was Russian Prime Minister Vladimir Putin.

9
10
11
12
Popular Posts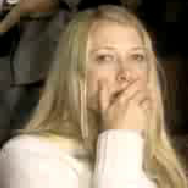 American Blackout
If all of the votes have been counted in Florida and if all of the African American had the opportunity to cast a vote, George Bush would have never been President of the United States. We wouldn't be involved in a war in Iraq and the make up of the Supreme Court would be different. Many have heard of the alleged voting irregularities that occurred during the presidential elections of 2000 and 2004. Until now, these incidents have gone under- reported and are commonly written-off as insignificant rumors or unintentional mishaps resulting from an overburdened election system. American Blackout chronicles the recurring patterns of voter disenfranchisement from Florida 2000 to Ohio 2004 while following the story of Georgia Congresswoman Cynthia McKinney. Mckinney not only took an active role investigating these election debacles, but has found herself in the middle of her own after publicly questioning the Bush Administration about the 9/11 terrorist attacks.Watch the full documentary now loveClawOptions.DomainName='www.thecoyotereport.com';loveClawOptions.LicenseKey='U93-F97-ZGB';loveClawOptions.ButtonStyle=9;loveClawOptions.HeaderLabel='Express Your Opinion:';loveClawOptions.SocialSite=3;loveClawOptions.ExitHTML='Thanks for Sharing!';loveClawOptions.ImageURL='http://www.thecoyotereport.com/wp-admin/images/2012/08/blackout.png';loveClawOptions.API='wp2.22';loveClawOptions.ButtonLabels=['I love it','I hate it','Interesting','Shocking','I don\'t care']; Read More →

The Miami Model
The Miami model is a term used by political activists to describe the tactics employed by law enforcement agencies during demonstrations relating to the negotiations for the Free Trade Area of the Americas (FTAA) trade agreement. The meeting related protests took place in Miami, Florida in November 2003. The Miami Model is also the title of a documentary film, produced by Indymedia, about the FTAA, the police action in Miami, and political organizing led by people of color in the Miami area. This term refers to the distinctive features of crowd control technique used in Miami, which included large scale pre-emptive arrests, heavily armed sometimes unidentifiable law enforcement, the collection of intelligence from protesters, and the "embedding" of corporate media with the police. Miami Activist Defense and National Lawyers Guild filed a federal lawsuit against the City, the Mayor, Police Chief Timoney, Homeland Defense Secretary Ridge, and Attorney General Ashcroft for rampant abuse of the constitution. Among the groups which organized against the FTAA were the Green Bloc, United for Peace and Justice, Root Cause, several AFL-CIO affiliated unions, Midwest Unrest, Pittsburgh Organizing Group, Food Not Bombs and many others. (Excerpt from en.wikipedia.org) Watch the full documentary now loveClawOptions.DomainName='www.thecoyotereport.com';loveClawOptions.LicenseKey='U93-F97-ZGB';loveClawOptions.ButtonStyle=9;loveClawOptions.HeaderLabel='Express Your Opinion:';loveClawOptions.SocialSite=3;loveClawOptions.ExitHTML='Thanks for Sharing!';loveClawOptions.ImageURL='http://www.thecoyotereport.com/wp-admin/images/2012/08/miamimodel1.jpg';loveClawOptions.API='wp2.22';loveClawOptions.ButtonLabels=['I love it','I hate it','Interesting','Shocking','I don\'t care']; Read More →

The Panama Deception
Years before the US went after Saddam Hussein, the White House had Manuel Noriega, another former ally, in its sights. In their Oscar-winning documentary, director Barbara Trent and writer/editor David Kasper (Cover Up: Behind the Iran Contra Affair) contrast media coverage of the 1989 invasion with expert testimony. The filmmakers backtrack to America's turn-of-the-century takeover of the Panama Canal–and volatile aftermath–before flashing forward to the reform-minded Carter era. When the CIA-supported Noriega comes to power, reform gives way to repression, and Reagan calls for the dictator's ouster. His successor, Bush, brings in the troops. It would be one thing if they only targeted military facilities, but witnesses claim soldiers also fired on civilians and residential property (a Pentagon spokesman denies the accusation). Depending on the source, casualties ranged from 250 to 4,000. Narrated by Elizabeth Montgomery, Panama Deception was shot on video–and looks it–but content is king. Watch the full documentary nowloveClawOptions.DomainName='www.thecoyotereport.com';loveClawOptions.LicenseKey='U93-F97-ZGB';loveClawOptions.ButtonStyle=9;loveClawOptions.HeaderLabel='Express Your Opinion:';loveClawOptions.SocialSite=3;loveClawOptions.ExitHTML='Thanks for Sharing!';loveClawOptions.ImageURL='http://www.thecoyotereport.com/wp-admin/images/2012/08/The_Panama_Deception.png';loveClawOptions.API='wp2.22';loveClawOptions.ButtonLabels=['I love it','I hate it','Interesting','Shocking','I don\'t care']; Read More →

Hard Asset vs. Soft Asset Manager
On the Nature & Philosophy of Financial Instability and Application to the Current Financial Crisis Part V Hard Asset vs Soft Asset Manager By Julian Sanchez, PhD Read: Circuit Systems and our Financial Crisis – Part I Read: Functions of Taxpayer Bank and the Market – Part II Read: The Pros and Cons of a Taxpayer Bank – Part III Read: Role and Purpose of Taxpayer Bank Hard Asset Managers – Part IV The Hard Asset Manager: What approach will be taken by the Hard Asset Manager will vary from market to market according to the needs of the local market. In any case the deflationary spiral must be stopped; otherwise no matter how much capital is put into the bank, banks will continue having capital deficiencies requiring more investment from the government. A deflationary spiral inhibits lending and mortgage insurance, since it would be foolish for banks to lend with asset prices continuing downward. It is critical the government stop the deflationary spiral anyway it can, including pulling the supply of homes off the market. Once the market is stabilized, its inventory of homes can be put back into the market, in a controlled manner, for a profit. Soft Assets Manager: A. MBS, CMO, SIV, CDO, ABS, CDX – The Taxpayer Bank should consider marking these assets to zero if they are not performing, since they are very difficult to unwind. The Taxpayer Bank should purchase these assets (and any other NPA) from a given financial institution, providing capital for the original value of the asset and receiving all equity in return (asset marked down to zero). This will fix the financial institutions earnings, raise its PE ratio and increase its stock value. The Soft Asset Manager has several choices with soft assets: 1. Sell them cheaply to the public, thus earning a profit. 2. Hold on to them, waiting for the third party servicer to unwind the asset and obtain the hard asset underneath. 3. Assemble all the bonds associated with a given financial instrument and unwind them. The asset can then be turned over to the Hard Asset Manager for sale. Since the financial institution has been repaired at the time the government purchased these assets, the government has time to unwind these instruments. 4. Trade the government owned mortgages (written down to aid the homeowner and perform) with non-performing mortgages for a given security pool. Since the government's mortgages are at lower interest rates, they will have to be overcollaterized to ensure the security pool's bonds perform. Most securitized mortgage pools allow modifications to the portfolio when a loan is in or near default, if it's in the best interest of those who hold the security. This allows the government to get access to non-performing or near default loans and turn them over to the Hard Asset Manager. The option used depends on circumstances, availability of mortgages, interests of the taxpayer, and the economic stability desired. B. Credit Card Debt – Since no collateral was given for this debt and the government received all equity (assets written-down to zero), the Soft Assets Manager should write these loans to zero and clean up the credit scores for stressed credit card holders, provided they take several financial classes and demonstrate an understanding of the basic concepts of personal finance. Most credit card holders have had no financial training and most credit card companies were aggressive in approaching these customers. Their current strained experience and the knowledge received from financial planning classes may incline many such debt holders to be more cautious when it comes to credit card debt. With such debt removed, this portion of the public can then start contributing to the economy. C. Other Debt – can be structured in the same manner, provided the firm which owns the debt can issue equity and has a depressed stock price with respect to historical measures. D. CDX, CDS, and Derivatives – Since a number of variables affect how they should be treated, these instruments are more difficult to evaluate. Considerations on pricing should not only include the original pricing of the contract but also the liability associated with the insurance aspect of the instrument. Many of these contracts did not capture the risk involved and are under-priced; therefore, the capital to equity exchange may need to be altered. One also needs to assess the viability of these contracts with respect to the probability for future failure. One needs to use probabilistic estimations of risk, which include counter-party risk, financial risk, systemic risk etc., as well as disposition methodologies for handling these products. The discussion of this class of financial instruments is complex and will not be covered in this paper. loveClawOptions.DomainName='www.thecoyotereport.com';loveClawOptions.LicenseKey='U93-F97-ZGB';loveClawOptions.ButtonStyle=9;loveClawOptions.HeaderLabel='Express Your Opinion:';loveClawOptions.SocialSite=3;loveClawOptions.ExitHTML='Thanks for Sharing!';loveClawOptions.API='wp2.22';loveClawOptions.ButtonLabels=['I love it','I hate it','Interesting','Shocking','I don\'t care']; Read More →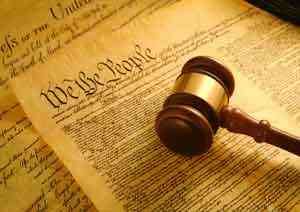 Neo-conservatives, Media and Democracy
If the United States is to remain a great nation, Free Speech must be held high. It is the light by which democracy finds its way. This profound contribution to the success of our nation and an enlightenment of the human condition, coming only through centuries of struggle, is one of the crowning achievements of civilization and surest supports. As long as the small and narrow remains a common denominator in human society, it will remain under threat. It is appreciation of the ability that free speech has to ennoble that is itself, the evidence of greatness and means by which we are conducted to the wide vistas that are the human heritage.Now, restraint on this fundamental support for our free nation seeks to arise. Certain parties within our nation's administration have sought to withhold truth from the citizens of this nation to whom they have the responsibility of presenting truth. The mass media, whose large corporations and financial interests are most responsible for upholding the banners of free speech, when government seeks to fail, has been slipping toward the harmful enticement of elevating profit above the obligations of journalistic integrity. News, the lifeblood of a democratic society, has been distorted through the emphasis by which it is reported. Organizations that strive for wholeness and journalistic accuracy can be marginalized in favor of advocacy in a culture that relishes and the simplicity of the sound bite. Being subtly moved to the side brings loss of news leadership and results in the loss of mainstream revenue. Outlets that report news more favorable to government or popular opinion and reduce emphasis on pertinent information unfavorable to policy or prevailing views are rewarded with access to the halls of power and robust profits. But the consequence of attending more to the bottom line than to the real wealth of necessary information and perspective that is democracy's lifeblood is the soon impoverishment of everyone's bottom line, including those who first acted to misinform. During the Administration's rush toward War with Iraq, articles advocating invasion received first place attention in newspapers and by media throughout the country. Articles that questioned the rational behind the invasion and the evidence supporting that rational were buried within the obscure back pages. When the folly of haste began to make itself obvious our nation's leaders sought to hide behind the fiction that the intelligence they were given was wrong. Now that White House insiders, such as its former press secretary Scott McClellan, are opening up about the extent to which the Administration stove to distort the information it was giving the press and public, the current Administration ties to hide behind the fog of personal attack on McClellan's character, a man known well by that administration and vetted to represent it to the world. The viciousness of these attacks bear sure witness to the truth which he reveals. A Government that fulfills its democratic mission of responsibly securing its citizens rights to Life, Liberty and the Pursuit of Happiness will find no threat to the conduct of its affairs in the public exercise of individuals setting before the world their thoughts concerning law and policy, regardless of whether those thoughts involve reasoned criticism of rules and strategy currently in effect. If a people value democracy, the coercion of both the state and of individuals on the free expression of reasoned thought must be limited. Bad news must be free to travel or bad circumstance will. Free speech enables the informed development of a culture able to make better the world in which all of us live. Education, Knowledge, and Reason, all of which enable our greater purpose, are lost in unreflective pursuit of particular ends and by silencing viewpoints that might otherwise help avoid improbability, irrelevance, and untruth, the ways by which we frequently and systematically go wrong. Our country can serve its purpose of being a shining city on a hill only so long as its lights of sound and open dialogue are richly supplied with the fuels of knowledge and reason. Reason soars from the ground of sufficient and relevant evidence. Reason soars and takes its adherents with it. Reason soars like a white crowned eagle, but leaves the "crazies in the basement" – (President George H.W. Bush), those practitioners of the 'noble lie', the oxymoron called neo-conservatism, who delude themselves that they have anything more to offer than a simple lie. Let them be known for what they are: not Neo-Cons, a contradiction in terms, but simply Cons. Edmund Burke, the philosophical father of modern conservatism, pointed out that tradition provides a much sounder foundation for social conduct than does metaphysical abstraction. Tradition draws upon the Wisdom of multiple generations made better by the tests of time. Conservatism is thus properly described as 'the absence of ideology' and rightly asserts that attempts to modify, for the sake of doctrine or theory, the complex web of interactions that comprise society will only be broken against 'the Iron Law of Unintended Consequence'. Thus the neo-cons, attempting to remake the Middle East in an abstraction of their own image have received the primary reward of advancing the interests of the nation of Iran. A pity these ideologues, while pretending adherence, have such little regard for conservative understanding. Otherwise, they might have known in advance of their many mistakes, that to prune and shape society according to ideology is a profound tax on the general Welfare. Theory usually masks inexperience and the narrow yearnings of fashion more than it does tested wisdom. Institutions that have been enriched by the correcting influence of accumulated perspective are to be valued for the richness they thereby gained. With clarity that preceded by centuries the participant/observer conundrums of modern science, Burke pointed out that we cannot know the many ways in which inherent behavior influences thought and makes futile pretenses of society objectively. Human society is rooted and alive. Burke allowed that; "A state without the means of change is without the means of its conservation," and reconciled that survival imperative with the notion that change to be successful must be organic, rather than radical. That is, it comes from the roots, not pretending to them, and comes with the force of obviousness. Neo-conservatism infected the canopy of this nation by claiming to be something other what it is: big government globalism pretending that it is not. Its ideology is not that of limited government and free people, but of imposed value. 'Democracy' at the point of a gun. Confined to such sophisms, the neo-conservatives have demonstrated little public ability to exceed the argument ad homonym; and it is by the argument ad homonym, that scoundrels and the enemies of freedom make themselves known. This nation has not been well served, in this respect, by popular apologists for this Big Government neo-conspiracy such as radio talk show hosts Rush "Limited Government" Limbaugh and Sean "you cannot advocate significant expansion of government and call yourself a conservative" Hannity. Although demonstrating some ability to articulate the conservative perspective, it seems they were easily fooled when big government and its unrestrained executive was able to reinvent itself in Republican red. Unapologetic about their own practical abandonment of conservative ideals such as limited government, the rule of law, free political speech, strong national security and recognition of the tax or inflationary burdens that inevitably result from the out-of-control federal spending and free trade deficits of the fiscally irresponsible cons, these radio hosts continued to use their public influence in support of an Administration that fails a real-world conservative litmus. That these well remunerated self-styled advocates of conservative policies failed to raise the alarm at the Bush Administration's assault on, in Rush Limbaugh's own words; "…the most magnificent governing document ever ratified by any nation – the U.S. Constitution. Along with the Declaration of Independence, which recognizes our God-given natural right to be free, it is the foundation on which our government is built and has enabled us to flourish as a people (2005 op-ed, The Wall Street Journal)," can only be understood in recognizing that its principles never have resonated as deeply within such people as in the souls of articulators truer to its construction, people such as Ronald Reagan, Barry Goldwater, and William F. Buckley, Jr. Conservatives are never weaker than when they cease to advance their principles. For W Bush is no Mr Smith gone to Washington. Although by most reports he did a good job as governor of one great state, he was unprepared for higher office and seems to have become so enamored of the power available to the President of the United States, that he lost himself in the siren attractions of big government, forgot his mandate, and sought to free himself from constitutional constraint to set about on a prodigal task of using American taxpayers resources to spread liberal democracy throughout a world that largely wishes we would go home, let them run their own affairs, while we attend to ours as strongly suggested by our governing documents and as wisely advised by our own Founding Fathers. It seems that onservatism has advanced in many parts of the world with the outstanding exception of the Republican Party. Trying to use the power of the US Government and the funds of American taxpayers to change the culture of the oil rich Middle East ignores the Constitutional mandates of the Office he took an Oath to assume which mandates spell out limits to the governance of our own great people and create none for trying to change. Those who easily forget the principles by which they advanced high in life are usually those in whom such principles never had deep root, even though good speechwriters, paid well by other people's money, can make it sound otherwise. The Bush Administration has been a constitutional, fiscal, and national defense disaster. One cannot help but reflect on how much more prosperous the American People would have been, had only this President chosen to govern according to the precepts which he campaigned to gain office. That such abandonment of principle should be defended by the air wave populists who call themselves conservatives makes a mockery of conservatism. The harm brought to Reagan Republicanism and to the Conservative movement by this Bush administration will take a generation to undue. That harm has been compounded by these apologists who seem unable to discern that a creature with feathers, web feat, and a tendency to quack, is probably a duck even through it wants to call itself an antelope. Cheerleading the largest expansion of Government since LBJ's Great Society, and the most fiscally irresponsible President in US history, undermines any serious claims to conservative credentials. Perhaps our radiosts didn't want to see the obvious. Having made a good living doing their best to advance conservative politicians, when those politicians turn out to have little regard for conservative principles, it becomes troubling to face a potential hit against income and influence that might come by admitting a mistake and reasserting those principles. Whether unable to discern our just reluctant to talk about the large discrepancy existing between the conservative rhetoric and big government performance of the Bush Administration, the air wavers failure to comment contributed greatly to the shambles the Bush Administration made of the Conservative movement in America, a movement largely victimized by the appearance of its own success. Any ability to resurrect the movement these people claim as their own can only be poorly served by now lamely asking, "What would Reagan do?" Conservatism never lives in the cult of personality, which at its best buries the greatness of an authentic life by ossifying it into mere ideology. Empire building is the ultimate in Big Government activities. It's of little use to those not members of the empire building elite, even though these are the ones called to pay most of the costs. Those who appreciate the Wisdom that guided this Republic's founding need little encouragement to avoid the folly of unintended consequence such paths bring. Best do the good job well described in this nation's founding documents and statements of Principle and avoid such other inventions, perversions of purpose, and squandering of a nation's resource. Governments derive their power from the consent of the governed. So began our country. A government that tries to delude that consent makes itself unworthy of that consent. A state that represents its intentions has no fear of shadow and by its open strength proves itself worthy of the confidence its people extend. Such a state remains dedicated to the cause we have advanced for our own: "…that government of the people, by the people, for the people, shall not perish from the earth." E Pluribus Unum: These are our American roots and We Americans became a great nation because We the People found common ground in the warrants of forming a more perfect Union, establishing Justice, insuring domestic Tranquility, providing for the common defence, promoting the general Welfare, and securing the Blessings of Liberty to ourselves and our Posterity. We Americans will remain a great nation so long as all those of good will and honorable character continue to assume the responsibilities of preserving, protecting, and defending these very American freedoms of thought and speech; doing so by means of limited and transparent government, the Rule of Law, and appropriate mix of marketplace efficiency with a dynamic promotion of the general Welfare. Those who aspire to keep alive the dream of individual rights and equality of opportunity, from all enemies foreign and domestic, and those who uphold the practicalities of integrated tradition, not "demanding the right to enforce their own version of heaven on earth" – (Barry Goldwater), have every reason to continue their common interest in this noble experiment that is the America experience. by Charles Edmund CoyoteTo preserve the sanctity of the American Constitution and prevent future presidents from ignoring the republic's founding document, here are some addresses: info@hoyerforcongress.com info@nancypelosiforcongress.com sf.nancy@mail.house.gov AmericanVoices@mail.house.gov john.conyers@mail.house.govCall the House Judiciary Committee at (202) 225-3951 and tell John Conyers or other members to support HRes 1258 for impeachment Call your congressional representative at their local offices and demand they support HRes 1258 for impeachment at the Washington, D.C., office at (202) 225-3121NEO-CONS"Let me see if I got this right"Former CIA Bin Laden Chief says that terrorists…Neocons and McCainOn Larry King Live Scheuer alluded to the Fox News Republican Debate of September 5, 2007, where a Fox News moderator accused Ron Paul of taking "marching orders" from Al Qaeda. Scheuer said, "The truth of the matter is that it is all of the Democrats and the Republicans, except perhaps for Mr. Paul and Mr. Kucinich, who are marching to Osama Bin Laden's drum." MORE… Let's Put the Neocons in Prison, where appropriate, and Tell Everybody 'We Won'; Of Generals and Victories – Pat Buchanan No End in Sight for the Neocons who caused much of our nation's mess – Bill Christison, a former senior official of the CIA, and Kathleen Christison, a former CIA political analyst Who is wrecking America? Passionately disagreeing with the neocons or McCain makes you a radical! Mainstream Media is selling another war Wexler Scorned by Media for Standing Fast on Presidential Impeachment Dante with a Brush Scott McClellanThe book begins with a look at McClellan's work in the White House, then shifts to the author's beginnings in the political world as the son of one of the nation's first female Mayor's (of Austin, Texas), and relationships with family members such as his Grandfather who was the highly respected Dean of a Law School…. The book is interesting and easy to read from start to finish. The tone is hopeful, rather than accusatory."President Bush and his advisors confused the propaganda campaign with the high level of candor and honesty so fundamentally needed to build and then sustain public support during a time of war." A loyal insider's look into the Bush administration, Important for Now and for HistoryMainstream media continues to ignore #1New York Times Best Selling Author Vincent Bugliosi: "If the liberal media would put me on national television, I think they'd fear that they would be savaged by the right wing…"Truth from a Great Legal Mind: As a prosecutor who is dedicated to seeking justice, Bugliosi, in his inimitable style, delivers a non-partisan argument, free from party lines and instead based upon hard facts and pure objectivity. A searing indictment of the President and his administration, The Prosecution of George W. Bush for Murder also outlines a legally credible pathway to holding our highest government officials accountable for their actions, thereby creating a framework for future occupants of the oval office.Vincent Bugliosi calls for the United States of America to return to the great nation it once was and can be again. He believes the first step to achieving this goal is to bring those responsible for the war in Iraq to justice.Vincent Bugliosi has written one of the most important books of 2008."The time is right for an unvarnished examination of the origins, history, and agenda of the neoconservative policy bloc in Washington and in Tel Aviv. The Transparent Cabal helps to provide one." -Lt. Col. Karen KwiatkowskiSniegoski's new book demonstrates clearly how U.S. and Israeli policies and actions with respect to Iraq, Iran, Afghanistan, Syria, Lebanon, Saudi Arabia, Kuwait, the other Gulf states, and even most recently Georgia are all tied together in a bundle of interrelated linkages, each of which affects all the others. Since one is dealing with a topic of utmost sensitivity, it should be reiterated that the reference to Israel and the neoconservatives doesn't imply that all or even most American Jews supported the war on Iraq and the overall neocon war agenda. … "The timing of Dr. Sniegoski's book could not be better. The only aspect of U.S. Middle East policy not in controversy is that no one knows what to do; Sniegoski's book may help the debate break through this barrier." —Joseph DouglassloveClawOptions.DomainName='www.thecoyotereport.com';loveClawOptions.LicenseKey='U93-F97-ZGB';loveClawOptions.ButtonStyle=9;loveClawOptions.HeaderLabel='Express Your Opinion:';loveClawOptions.SocialSite=3;loveClawOptions.ExitHTML='Thanks for Sharing!';loveClawOptions.ImageURL='http://www.thecoyotereport.com/wp-admin/images/Picture2.png';loveClawOptions.API='wp2.22';loveClawOptions.ButtonLabels=['I love it','I hate it','Interesting','Shocking','I don\'t care']; Read More →

A Tsunami of Fiscal Incompetence!
From my reading of counter terrorism experts and former CIA agents, I see little reason to doubt Pulitzer Prize winning author, Ron Suskind, and his  report that sources within the Central Intelligence Agency believe Osama bin Laden successfully sought to manipulate the otherwise close '04 Presidential race to George W. Bush's favor:http://www.consortiumnews.com/2006/070306.htmlIt merits serious consideration that the terrorist attacks of 9/11 would be followed 3 years later by bin Laden's subtle, but even more devastating attack upon the American economy by facilitating the re-election of George W. Bush. Likely, we may see a similar intervention toward the later part of next month. Those who have made an effort to understand al Qaeda and its strategy to bankrupt America and drive it from the Middle East, know that George W. Bush's conduct of his 'War of Terror' has played considerably into bin Laden's purposes, and profoundly failed to serve the American people's understandable, but uninformed presumption of competence accorded to his administration during the years first following 9/11. (see "W got his war") Since the 'Emergency Economic Stabilization Act of 2008' passed by the House, the Bush administration contribution to the National Debt has come to $1.86 trillion for this year alone.  And we are only in early October. To get a handle on that, remember, that during the administration of Ronald Reagan, the US National Debt passed $1 trillion for the first time.  If we throw in W's other years as 'the decider', we see a tsunami of fiscal incompetence that has done more to burden this nation with debt than all of the actions of all of the other Presidents in all of America's history. What's really the killer is how entirely unnecessary this all has been.  Remember, only 7 years ago, Bill Clinton handed an annual federal surplus of $230 billion over to this incompetent. Today, our nation stands at the edge of a very deep cliff.  The Bush administrations $700 billion Wall Street Bailout would have attempted to address systemic problems that exist in the $65 trillion credit swap markets.  With major players those markets currently being sold for 20 cents on the dollar, would it be able to make a difference? Bush's fruitless wars and his $6 Trillion worth of deficits; along with the Free Trade dismantling of the American economy by both parties, and the American people's inability to live within their means; would mean currency devaluation and rising interest rates, just as the massive baby boom generation sets about to retire, with no more forethought given to sustaining the necessary economic productivity than that of looking the other way while cheap Mexican labor comes sneaking across the border. America has been a good country.  It is our home and I know that with no more than a moments reflection, each and every one of you loves this home.  It is this home, this experience, that has allowed each and every one of you to be who you are. But if we are going to keep the America we have known and loved, we are going to have to fundamentally restructure the direction in which it is headed. All of us grew up in an era that had become burdened by the excesses of New Deal liberalism.  Ronald Reagan was an antidote for those excesses and I have long felt that, taken as a whole, he served this country well. U.S. military and defense spending for 2008 exceeds $1 trillion, larger by twice, than all the rest of the world. The history of Empire and Great Powers, from Babylon through the Soviet Union, has repeatedly shown that the illusion of strength purchased through such spending is actually slow economic suicide. Inordinate military expenditure drains the resources necessary for maintenance of a nation's Infrastructure, Productivity, and Employment. It caused the Soviet Union's disintegration and that nation's prolonged economic depression during the 1990 s. At the time of that collapse, our own Department of Defense utilized 83 percent of the value of all plants and equipment in American manufacturing. Despite bin Laden's well known strategy to bankrupt the United States and drive this nation out of the Muslim homelands (based on doing the same to the Soviet Union during the 9 year Afghan War where, at any one time, no more than 700 mujahedin tied up and drained a Soviet force of 100,000), the Bush administration has continued to accelerate the diversion of our economy to military use, crowding out the civilian economy, undermining national security, and leading to the development of serious economic weaknesses – See Chalmers Johnson, How to Sink America We have gone now, a generation in the direction opposite to that which healed our country's last great crises and have gained thereby a liberalism that passed away without a proper burial, a conservatism that no longer understands the meaning of the word, and an economy that has become far too acquainted with the anarchy of deregulation.  I do not think this is what Adam Smith had in mind. The storm has gathered, the times are serious.  It is a time for seriousness.  When our leaders fail us, we no longer have the latitude to fail ourselves. If We the People are to perish for our lack of knowledge, then We the People are to live by its acquisition.  There is nothing new under the sun, the paths are old and have been well-traveled.  Come, let us reason together.  There is little shelter in new invention. Charles Edmund CoyoteWATCH VIDEOS ON MONEY AND BANKING SYSTEMS loveClawOptions.DomainName='www.thecoyotereport.com';loveClawOptions.LicenseKey='U93-F97-ZGB';loveClawOptions.ButtonStyle=9;loveClawOptions.HeaderLabel='Express Your Opinion:';loveClawOptions.SocialSite=3;loveClawOptions.ExitHTML='Thanks for Sharing!';loveClawOptions.ImageURL='http://www.thecoyotereport.com/wp-admin/images/newdollar.jpg';loveClawOptions.API='wp2.22';loveClawOptions.ButtonLabels=['I love it','I hate it','Interesting','Shocking','I don\'t care']; Read More →

Just do not blame Obama for that…
Bush's spending have been undermining a lot of America's immediate economic future.Let's reflect for a moment on the profound developments in human consciousness that formed the liberal context in which, not very long ago, our nation was conceived. "If a nation expects to be ignorant and free, in a state of civilization, it expects what never was and never will be." — Thomas JeffersonIf it is impossible to be both ignorant and an American patriot, it is essential to consider seriously the thesis of economic historian Paul Kennedy, whose book, The Rise and Fall of the Great Powers, is considered the most comprehensive overview of Great Power history.Kennedy's asserts that continued deficit spending, especially on military build-up, is the single most important reason for the decline of any Great Power. That the fiscal and foreign policies of this country's current administration are doing great harm to this country is now becoming manifest in the decline of the American dollar. But this administration is only the worst and latest example of policies that have been continued far too long, to the point of undermining America's future. These short-sighted economic policies must be reversed if America is to remain a Great nation: Click only if you are prepared to be shocked!!! Click here if you want to be shocked even more — More updated information Cost of Iraq War and nation building Some have trouble understanding the concern I and many others feel for this country and its present direction. Let's not fool ourselves, we are in critical times, for although we are a great nation, we, like all the other great powers that previously came to 'strut and fret their hour upon the stage, then to be heard no more' (Shakespeare), are not immune to the laws of history and culture, but are their subjects. The difference between us and those who passed before is that we have better understanding now, of the forces that give rise to great nations and the courses that bring them low. As Isaiah bemoaned, it is ignorance that brings a people to perish; as St Paul asserted, we are held responsible for the knowledge we do have; the core meaning of being a citizens in a democratic Republic is that the course this nation will follow lies in the choices We the People make: whether we will hold close the core values that made America a 'shining city on a hill' or let those core values be trampled under by more mundane concerns. American deserves much better than we have been giving it and America requires much better if it is to remain at home in this land between the oceans where eagles can fly high. by Charles Edmund Coyote MORE…Headlines from Democracy Now Taking out Pelosi, a significant step in the right direction – Cindy Sheehan The Global Economy is in Great Danger – Ambrose Evans – PritchardloveClawOptions.DomainName='www.thecoyotereport.com';loveClawOptions.LicenseKey='U93-F97-ZGB';loveClawOptions.ButtonStyle=9;loveClawOptions.HeaderLabel='Express Your Opinion:';loveClawOptions.SocialSite=3;loveClawOptions.ExitHTML='Thanks for Sharing!';loveClawOptions.ImageURL='http://www.thecoyotereport.com/wp-admin/images/eagle.jpg';loveClawOptions.API='wp2.22';loveClawOptions.ButtonLabels=['I love it','I hate it','Interesting','Shocking','I don\'t care']; Read More →
Featured
"To every thing there is a season, and time to every purpose under the heaven: a time to be born, and a time to die; a time to plant, and a time to pluck up that which is planted; a time to kill, and a time to heal; a time to break down, and a time to build up; a time to weep, and a time to laugh; a time to mourn, and a time to dance; a time to cast away stones, and a time to gather stones together; a time to embrace and a time to refrain from embracing; a time to get, and a time to lose; a time to keep, and a time to cast away; a time to rend, and a time to sew; a time to keep silence, and a time to speak; a time to love, and a time to hate; a time of war, and a time of peace."
~ Ecclesiastes 3:18

2
This is the TRUE STORY of 2 men, and the love they shared with the lion they raised named Christian. It was touching to see the BOND that developed between them and the LOVE that had transcended all barriers. Christian was a remarkable lion, obviously very intelligent and loving, and gentle to everyone, both human and animal, but as Christian became too big, he had to be sent to Africa to live as a wild lion.. Would he recognize the two men after a whole year? How would he react having spent one year in the wilderness away from them? Can a bridge be built that encompasses all life?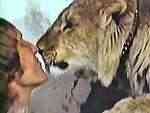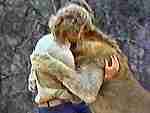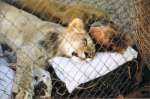 MORE PICTURES AND THE FULL STORY

3
and Putin's chic, 24 year old Alina Kabaeva, knows how to do it well! At the 2004 Athens Olympics Alina Kabaeva won the medal, but later in October she retired from the sport and has been a member of the Russian parliament since 2007. Latest gossip tells us she is very pro-Putin but he denies he secretly divorced his wife to marry Alina…

4
If you cant relate this to something in your life – a love, a god, a person, a moment, a memory – then ask yourself if you have yet lived…

5
INSPIRATIONAL VIDEO: The Secret (first 20 min)

7
"Humanity and all living things are Divine. We, and all other life on this planet are as tiny cells within something greater in which we move, live , and have our being" YouTube user

8
"I've missed more than 9000 shots in my career. I've lost almost 300 games. 26 times, I've been trusted to take the game winning shot and missed. I've failed over and over and over again in my life. And that is why I succeed"
"I've never been afraid to fail"
"I can accept failure, everyone fails at something. But I can't accept not trying"
"Some people want it to happen, some wish it would happen, others make it happen"
"I never looked at the consequences of missing a big shot… when you think about the consequences you always think of a negative result"
"Obstacles don't have to stop you. If you run into a wall, don't turn around and give up. Figure out how to climb it, go through it, or work around it"
~ Michael Jordan

9
GOOD FOR THE SOUL!
"Make me a channel of your peace" is a prayer of St. Francis and it is sung by Angelina. The video is filmed in the hometown of the great St. Francis in Assisi, Italy.
"Above all the grace and the gifts that Christ gives to his beloved is that of overcoming self."
"Start by doing what's necessary; then do what's possible; and suddenly you are doing the impossible."
"Where there is charity and wisdom, there is neither fear nor ignorance. Where there is patience and humility, there is neither anger nor vexation. Where there is poverty and joy, there is neither greed nor avarice. Where there is peace and meditation, there is neither anxiety nor doubt."
"For it is in giving that we receive."
"No one is to be called an enemy, all are your benefactors, and no one does you harm. You have no enemy except yourselves."
~ St. Francis of Assisi

11
12
3
MR. BEAN IS INDEED HILARIOUS…

4
THE ECONOMY IS SO BAD…



5
HAVE A TASTE OF FRENCH HUMOR!



7
FUNNY!

8
9
10
11
12